This was a commissioned painting, and possibly the longest one I've taken to complete. When I first "saw" the painting, I knew it was complicated, and the beautiful patterns just seemed out of my ability. But the money had been collected (lol!) and the accompanying message delivered. What helped was having my friend allow me more time! I had some growing to do in other to complete the painting.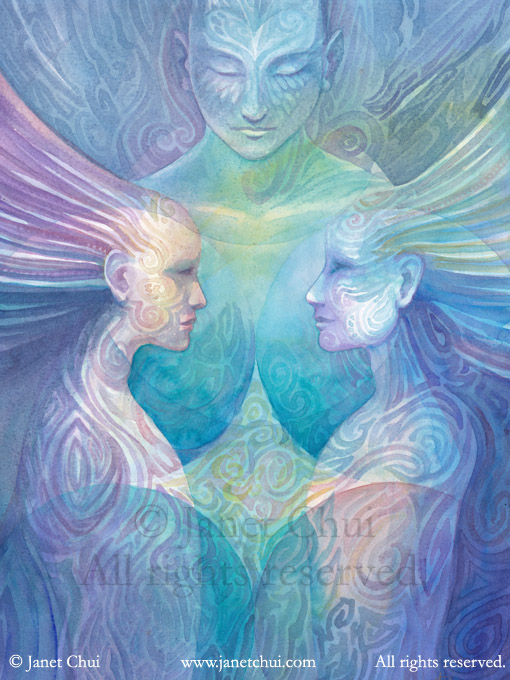 The meaning of "In lak'ech" is beautifully expressed in this poem by Luis Valdez:
ú eres mi otro yo.
You are my other me.
Si te hago daño a ti,
If I do harm to you,
Me hago daño a mi mismo.
I do harm to myself.
Si te amo y respeto,
If I love and respect you,
Me amo y respeto yo.
I love and respect myself.
The glyphs and labyrinths required me to paint on faith–there were no pencil lines, just going in with paintbrush on top of the layers that had already been painted. At any point I could only foresee the stroke I was working on and had to just go with the flow. It was a meditative state. Yet visually, I could say it wasn't completely new territory–I used to love drawing mazes when I was around 10 years old!
The poem and process feature in the time lapse work-in-progress video below.